John R. Picinic
With a background in high-line auto financing and a 'larger than life' personality I am one unique individual! From a young age I was an overachiever in all sports; basketball, football, baseball, and soccer. I loved the challenge and the team work those sports require to win consistently. I was also a detailed and disciplined player which helped my high school football team win 3 consecutive state championships while simultaneously playing for an AAU basketball team that had achieved 8th place in the country and was rated the 4th best basketball player in the United States. I know what it feels like to win!
These same patterns and habits carried over into my career with VIP Mortgage Inc., located here in Colleyville, TX.  I have never been more determined to produce the best possible results for my clients as I am today. I want you to win!
"If you're feeling frustrated, finding your basic mortgage needs continually compromised by new pages of fine print and fees added to your account, there's good news — you no longer have to settle. John from VIP mortgage doesn't charge those outrageous fees other big companies and as first time home buyers we appreciated the additional savings. John is on a broker island all by himself providing excellent customer service and unprecedented turn around times. Want to close in less than 30 Days and have tons of financing options available for you to choose? Call John"
-Hutto, TX 78634
John is a true professional! Periodic updates throughout the transaction are so important to keep everyone on the same page. You never have to wonder where things are at when John is the lender. You will get an email when the appraisal is in, when the file is out of underwriting, when it is clear to close, when the CD has been released, etc. He attends closing in case there are any questions, but rarely do his clients even have any. Why is that? Because he has already answered all of them!
Thank you John for making all our jobs easier!
~Heather Awtry – Independence Title, Colleyville TX
About VIP Mortgage
Here at VIP Mortgage Inc., in the Heart of The Villages at Colleyville, we specialize in residential financing.  We can accommodate any loan type and not limited to FHA, USDA, VA, Conforming, Jumbo, VA Jumbo, High Balance, Home Ready, Home Possible, 3% Down Payment Conventional, Land, Bank Statement only, and many more. Being a stickler for paperwork has made the home financing process a breeze for my clients and their referral partners.  I am here to serve you!
VIP Mortgage Inc. is the home of low rates and low fees. With over 35 lenders to choose from it allows us to negotiate terms on your behalf without you ever having to make another call to any other lender. We have lenders fighting for your business which in turn delivers you the best terms.  I can help you make your dream a reality.
Out team at VIP Mortgage has over 68 years combined experience with a pristine record of client service and success.  With this kind of experience backing us rest assured it will be a smooth and seamless process to finance your home.  Join the hundreds of people I helped out already and give me the opportunity today to show you how!
What clients are saying….
"Got our tough case to close ON TIME!
John is super knowledgeable about the entire mortgage realm. Our normal home purchase turned crazy at the last minute and John worked his tail off to try and get the deal done and he did-still on the original timeline. I would recommend him to anyone needing a mortgage hands down."
We were referred to John by a trusted relationship with Sophie Diaz. We have owned 12 homes now in 20 years and have worked with many different brokers/lenders during that time. John stands well above the crowd. He has strong relationships with a variety of lenders and is able to bring excellent options to the table. Beyond his results, John's communication, transparency and high integrity are very welcomed characteristics during such a stressful process. His calm and collected approach was settling throughout the process. We would not hesitate to use John for our next mortgage.
"John is Great!! Got it done when others said I could Only get Approved for Half of what I Actually Got Approved for. Thanks to John's hard work and Knowledge of the Industry and even with a 30 Day Close!!"
As someone who works in lending, I can tell you that John knows what he is doing and is excellent to work with. He answered any question I had, made it very clear how the process would work, got me the best rate possible (amid rising mortgage rates), and made sure we met our target closing date – which was less than three weeks from the offer date! I can't recommend him more highly.
John and his entire team were a pleasure to work with when originating my home loan for my new home. His open communication style not only with me but with my realtor and title closing agent allowed for a smooth transition from start to finish. I would highly recommend John to others looking for financing for a home.
He saved me enough cash over the next 15 years to send my kid to college all while trimming my repayment period by 6 years. He was responsive dedicated to getting me the lowest rate on my mortgage and insurance. Thanks Mr Picinic!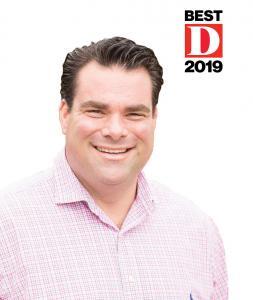 John R. Picinic
RMLO | NMLS #1102509
92 Piazza Lane Suite #100
Colleyville, TX 76034
NMLS #266210
O: 817.479.2823
E-Fax: 817.612.6662
jpicinic@vipmtg.com

Contact me Today for a LOW rate and LOW LENDER fees!
If you have any inquiries about VIP Mortgage Inc. or are needing to move forward with your residential or commercial loan please fill out the form below and I will be in touch as quickly as possible.
It is my honor to serve you!
Serving: Bedford, Burleson, Colleyville, Euless, Hurst, Keller, Fort Worth, Southlake, Dallas, Mckinney, Plano, Frisco, Roanoke, Denton, Irving, Coppell, Carrolton, Richardson, Houston, Austin, San Antonio, all surrounding cities.
NOW SERVING THE FINE PEOPLE OF NEW JERSEY